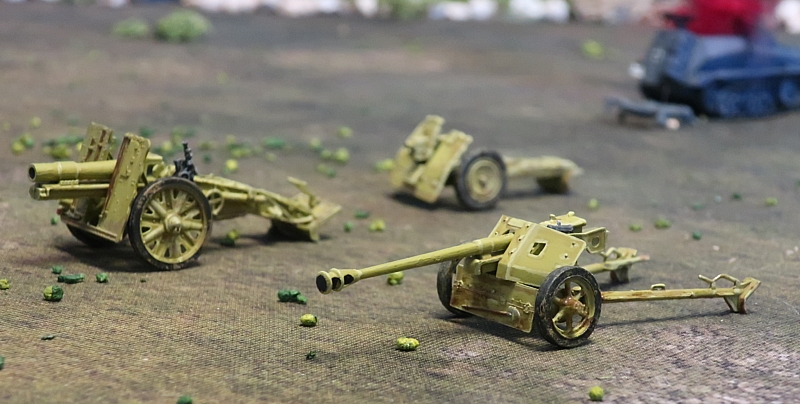 Some guns for eastern front action...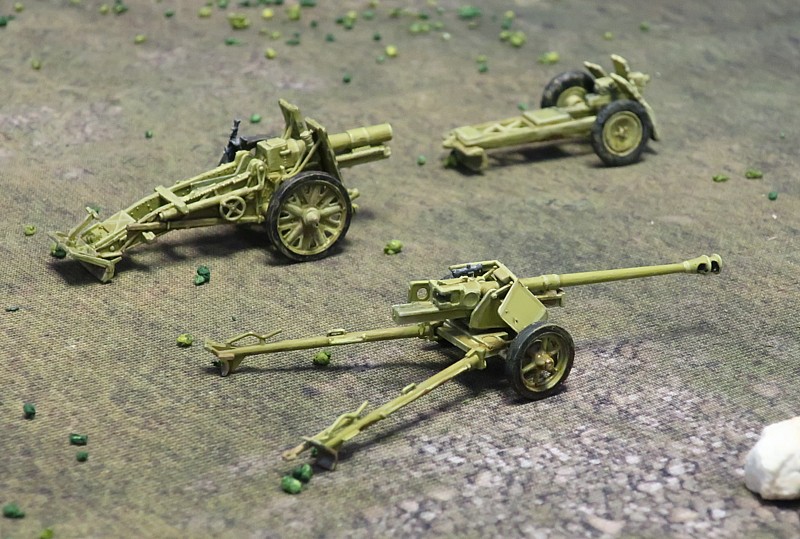 An S-Model 15 cm sIG and an Airfix PAK 40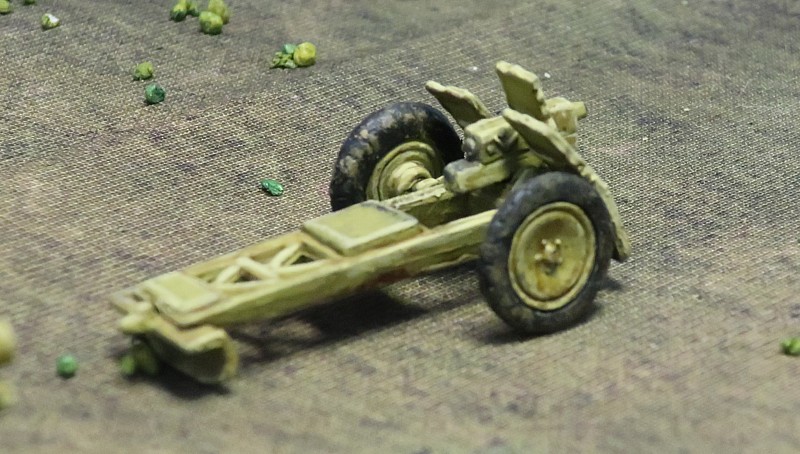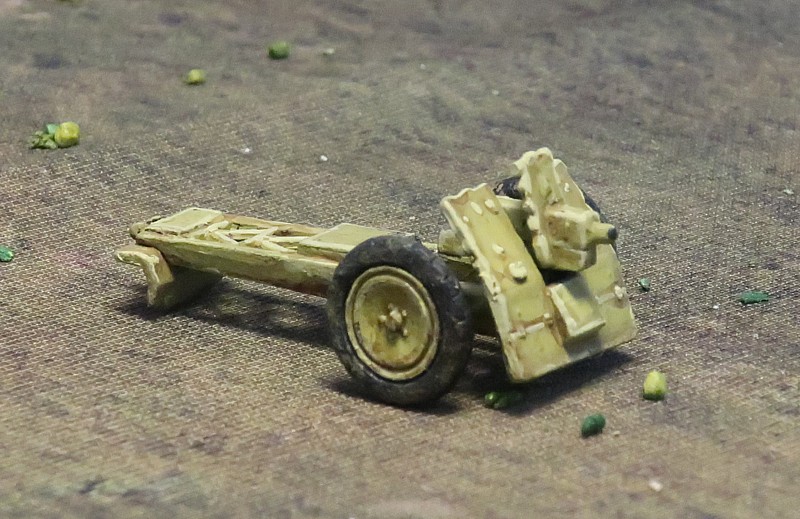 A HäT 7.5 cm IG 18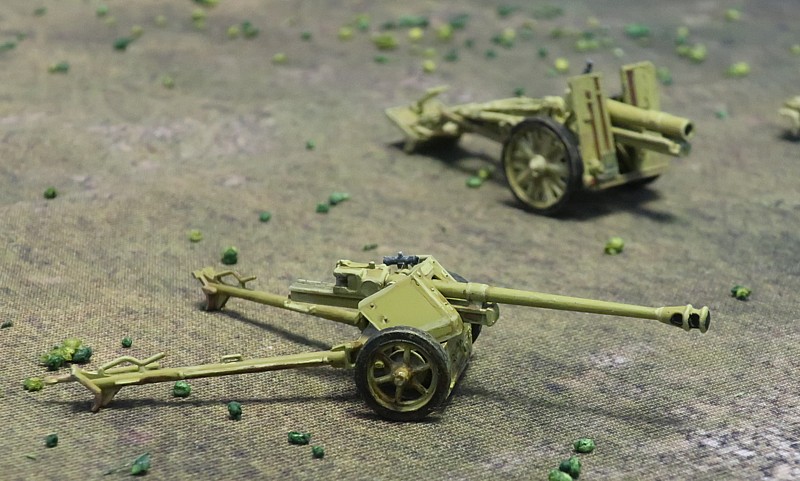 The Airfix PAK is of course a classic. The shape of the gun is really difficult to capture well, as has been proven by a number of model manufacturers in the past. The Airfix kit does a reasonable job of it.
The S-Model sIG is pretty easy to build though it has a lot of parts. The Hät IG is made of very very soft plastic which is ill suited for wargaming.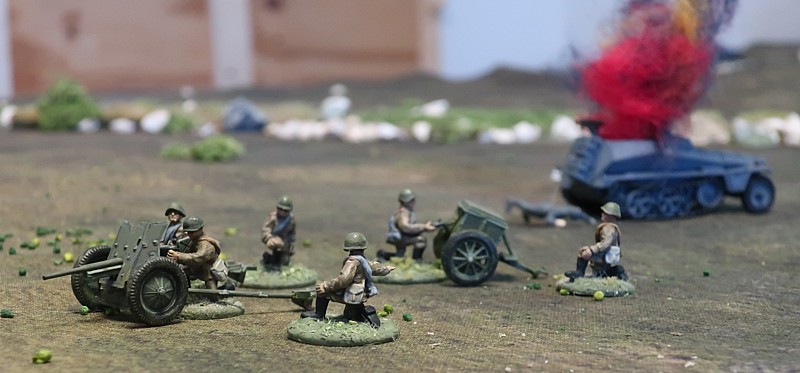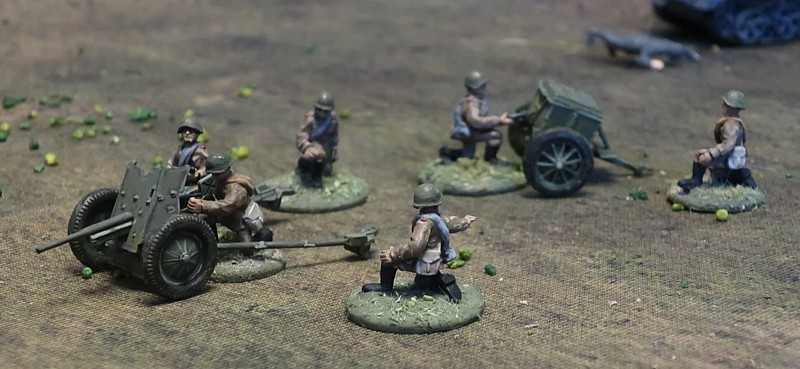 The Zvedza 45mm AT gun model 1937 with an SHQ AT gun crew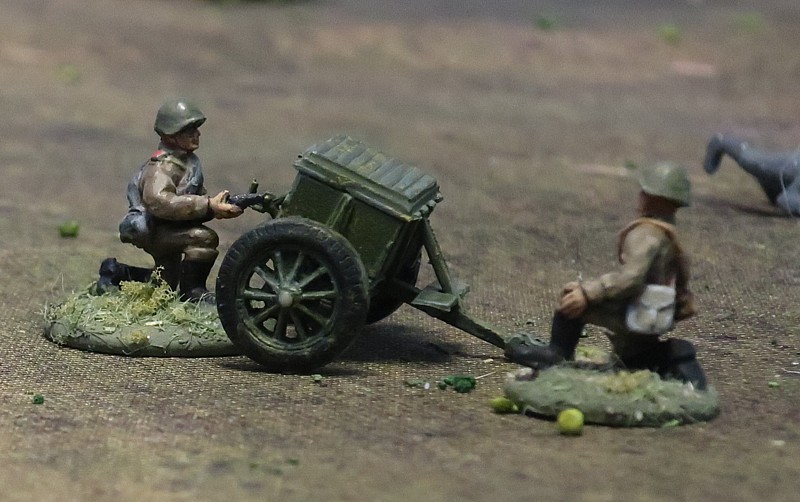 An ACE caisson for the 45mm gun.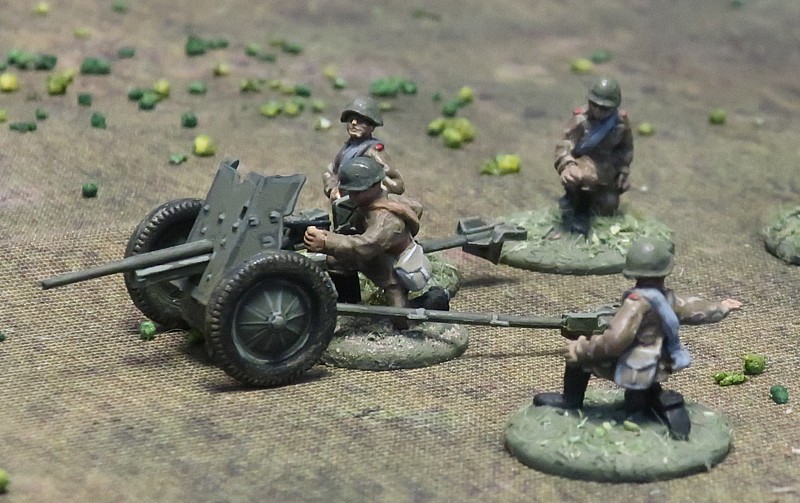 Somehow the proportions of the wheels and gun barrel don't convince me. The kit is easy to build and can be assembled either in towed or firing mode.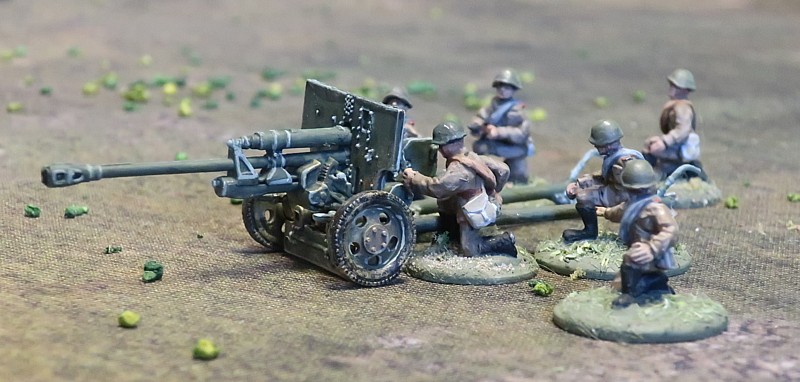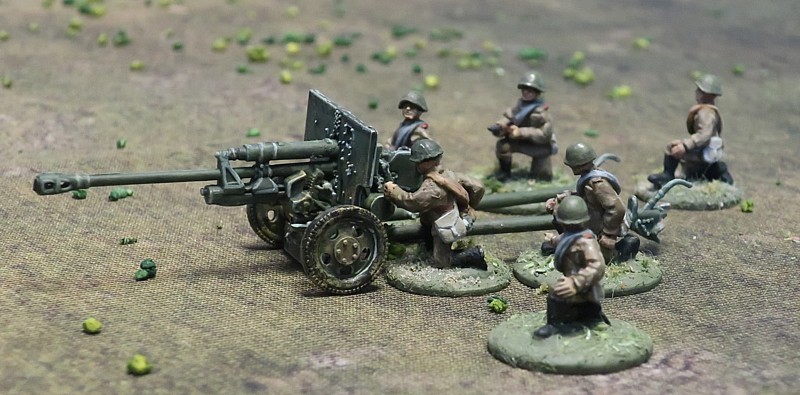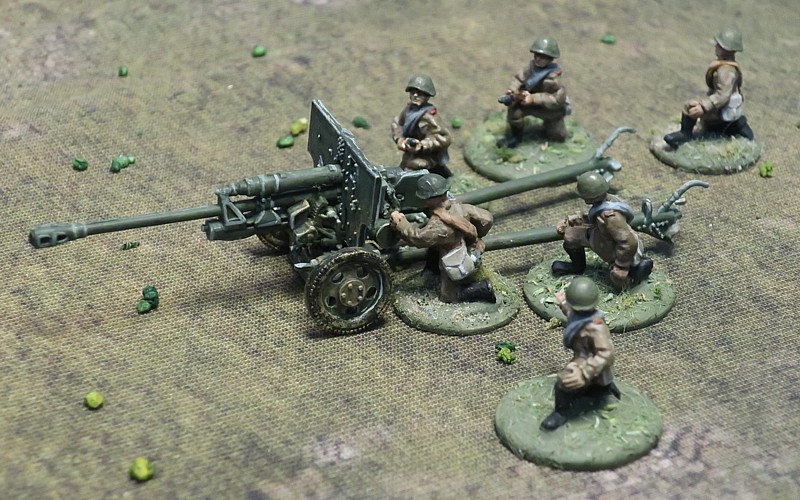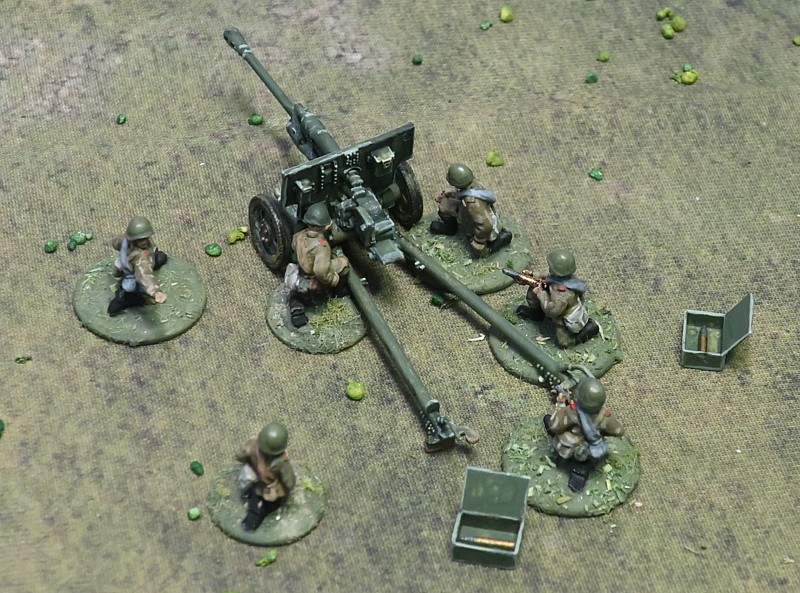 This is the Italeri Zis-3 "with Servants" kit, again with the SHQ crewmen.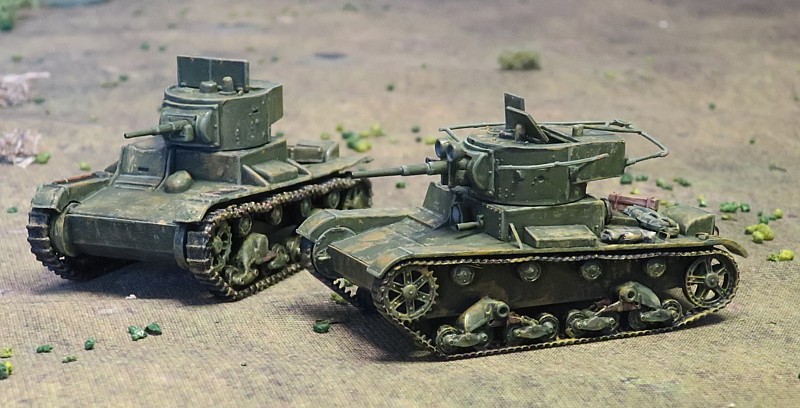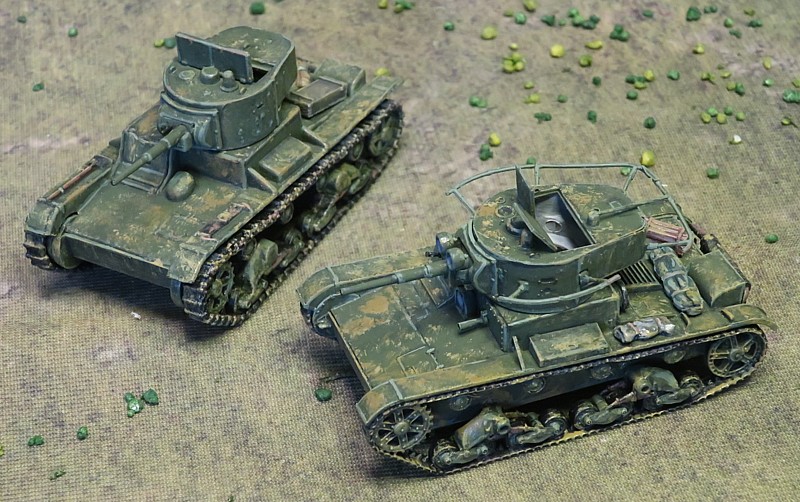 Pegasus and S-Model T-26 tanks...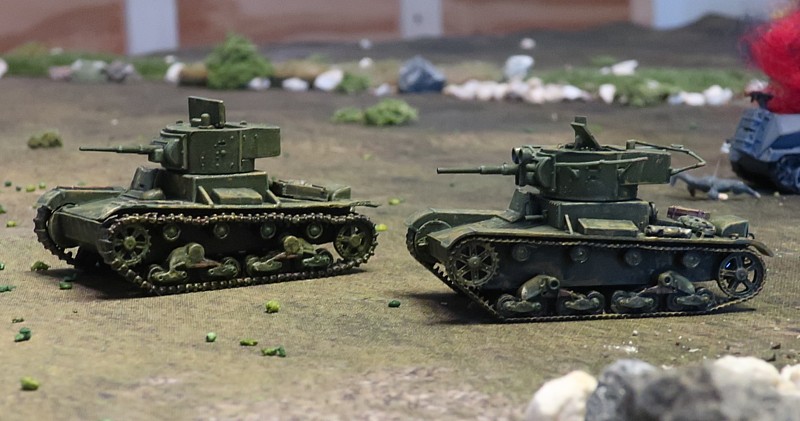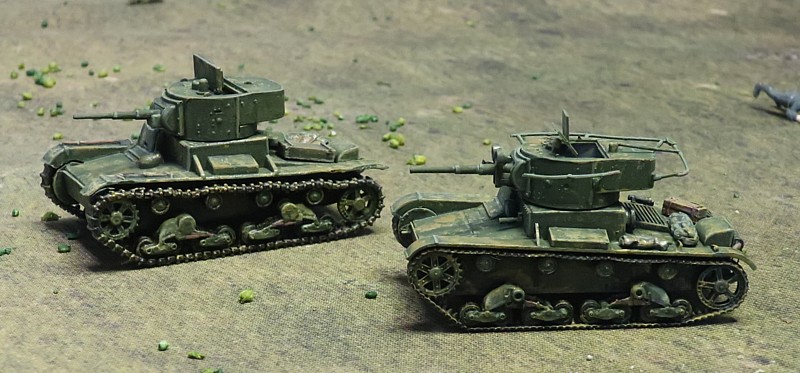 Both of these are Model 1933 T-26s.
The S-Model kit is unique in our scale, depicting a (I think) a T-26U command tank of 1936 manufacture with tubular radio antenna and night fighting equipment. The kit looks excellent and is quick to build. It comes with a sheet of useful photoetch details.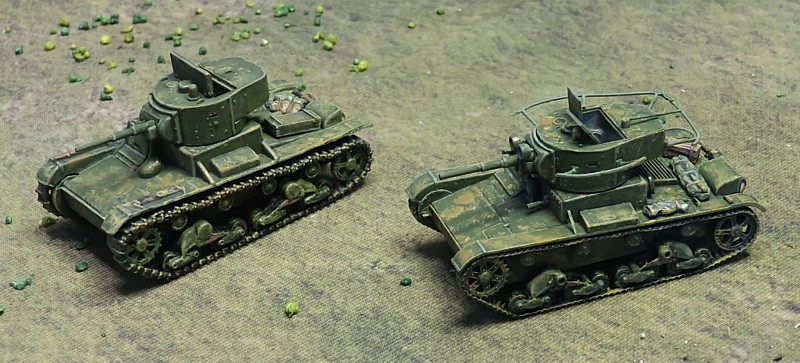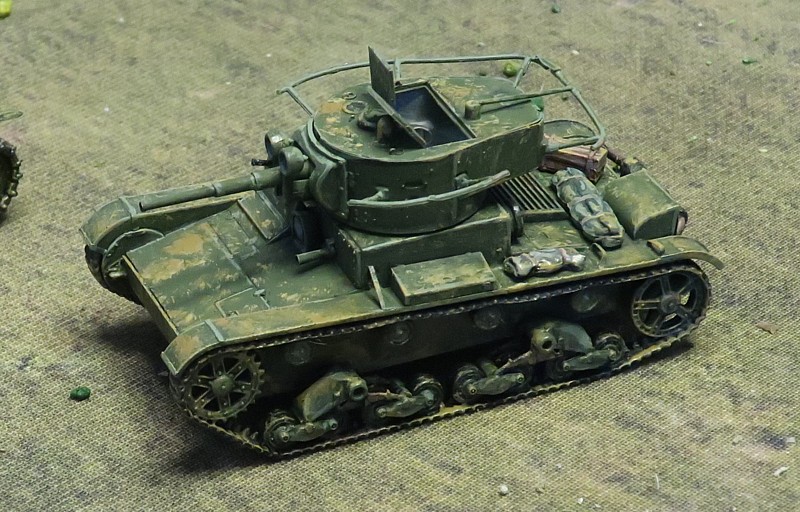 In usual S-Model style the parts are attached to the sprues using industrial strength mold channels which are thicker than the parts themselves. I quickly broke the tubular antenna into three unmendable pieces...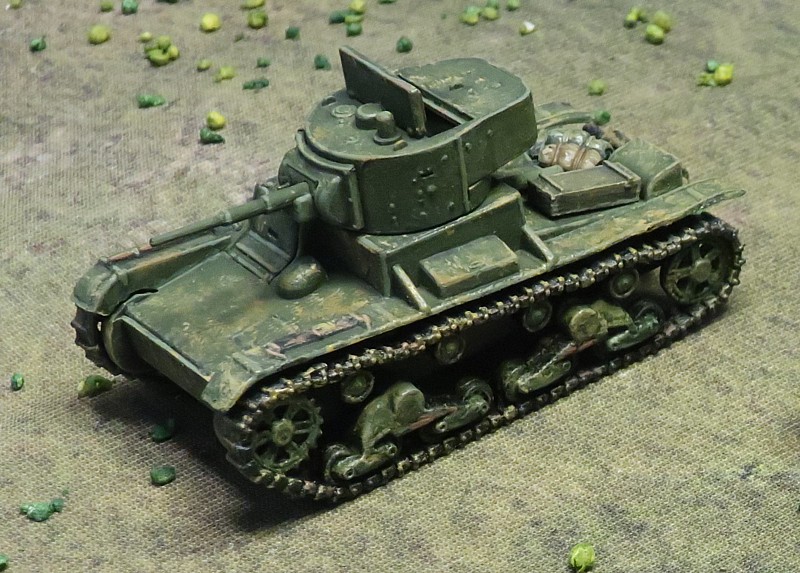 The Pegasus kit comes in something like seven parts, which is just an amazing achievement for a T-26 model with its horribly complicated suspension.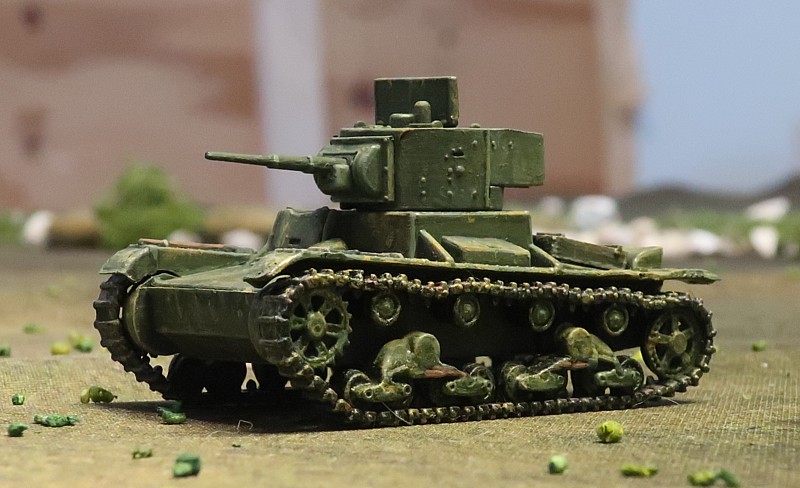 The turret of the Pegasus kit could be just a bit larger I think. Also the tracks protrude a bit too much from the mud guards and there is so much track sag that probably the tracks would come off in real life. But all in all it is a good likeness and you can build two in an evening if you're in a hurry.